Google Analytics benchmarking
Kõigile kes veel tähele ei ole pannud, siis Google Analytics'i benchmarking funktsioonile pääseb ligi siit: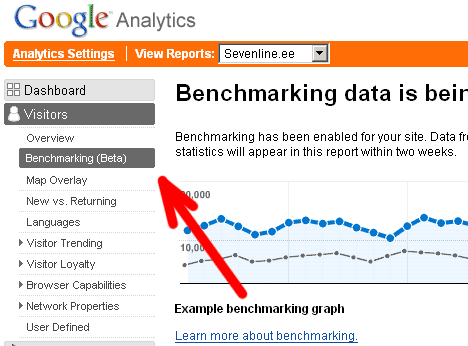 Esmalt, kui te selle funktsiooni sisse lülitate, ei saa kohe uurima ja puurima asuda. Öeldakse, et "Benchmarking data is being collected".
Lisa infi leiab siit:
What is the benchmarking service?
How do I choose which industry vertical to compare my site against?